It's wonderful to have Phoebe back with us in the workshop! After being separated for weeks due to the pandemic, the dynamic father-daughter duo is now back working side by side one more. Today they've been working on a new commission we've had come in! 
Phoebe's background and a degree in fine art mean she's our go-to-girl when providing clients with sketches. These intricate drawings help our clients visualise their commissions and sign-off with us before we proceed to make a mock-up.
Today, under the close tutelage of Douglas, Phoebe began sketching up designs for a new and exciting engagement ring we're going to be working on in the upcoming weeks.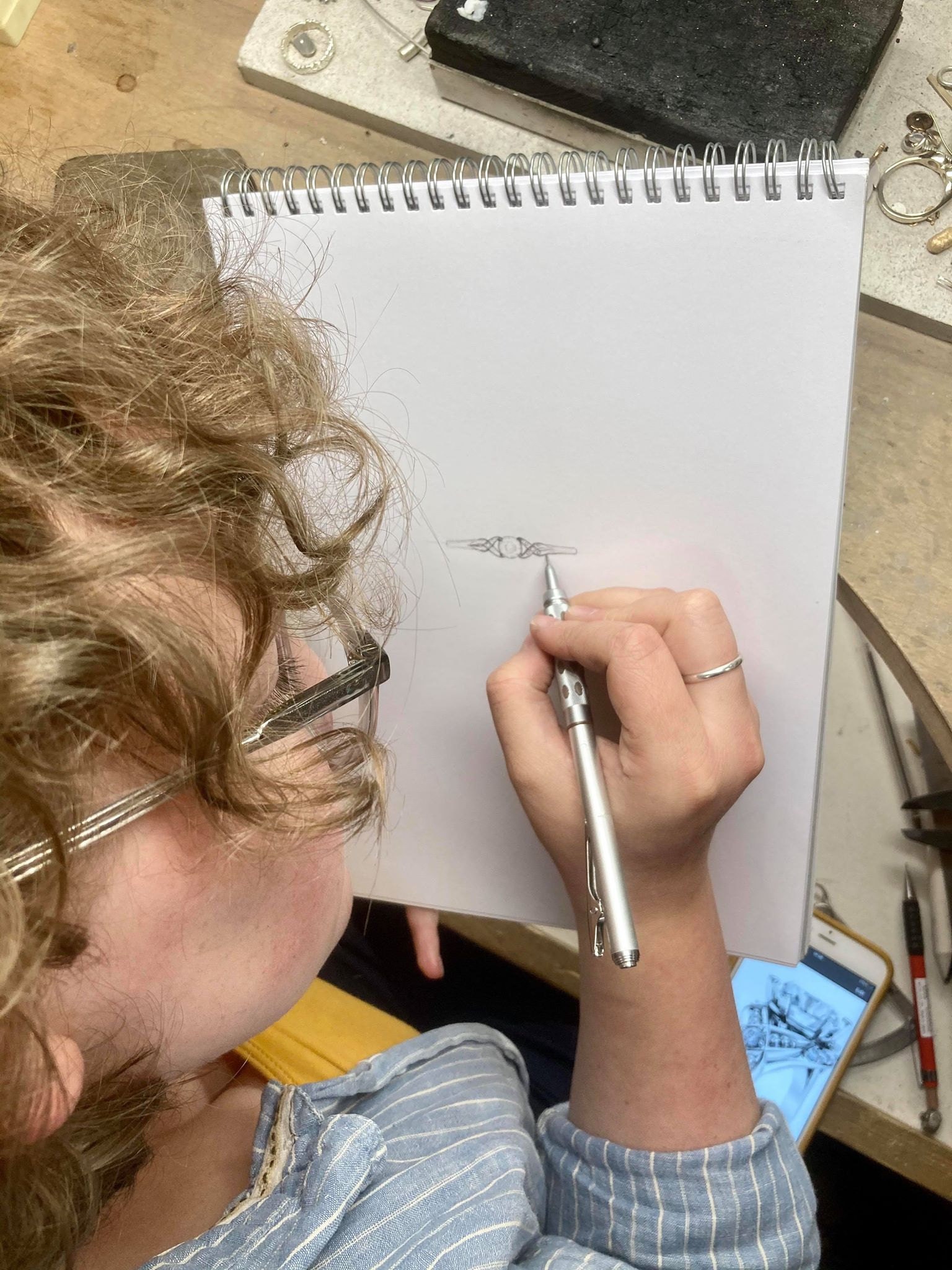 Have you got something in mind that you'd like making? Get in touch and find out more about how we can help turn your jewellery dreams into a reality.