There are many ways to ascertain your ring size, in this handy guide we will break down your options and help you on your way to sizing your finger. 
Option 1: Visit Our Shop (Free)
The easiest and most accurate way to get a reading is in person with a specialist. Our shop is based in Truro, Cornwall and we are able to size your finger in person to give you a 100% accurate reading for free! Alternatively, most high-street jewellers will also be able to provide you with a sizing - however, you may have to pay for this. 
Option 2: Buy Your Own Sizer (£10) 
Thanks to the wonders of the web, you can buy your own affordable sizer and do it yourself at home. This will allow you to get a reading from the comfort of your own home - we found this great one on Amazon that you can get for a reasonable £10!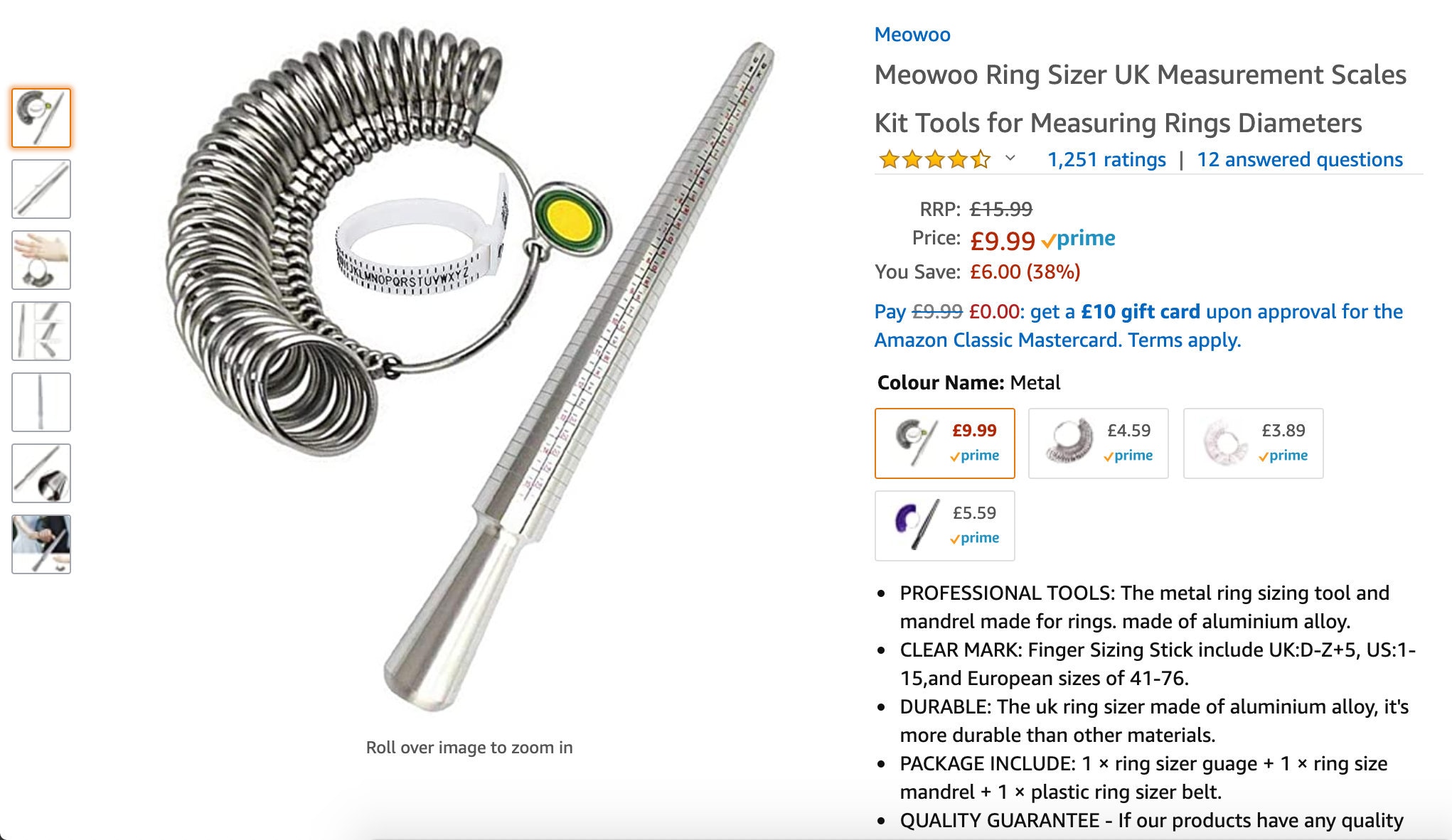 Option 3: Make Your Own Kit (Free)
The last option, for those of you understandably reluctant to part with cash and unable to visit us or another reputable jeweller, is to make your own.  To do this, you will need a measuring tape/ruler (with clear mm measurements), some string/floss and a pen! Then carry out the following steps: 
Tie the string/floss around your finger so that it is snug but not too tight
Mark with a pen where the string/floss overlaps
Unravel and measure in mm using a measuring tape or ruler (make sure exact to the mm)